Kathleen fell in love with the Windham area years ago. Now we help her NYC peers get away to Windham too!
Many of our clients find us through other professionals. Brainard Ridge was no exception. Our colleague Steve Friedman of the Catskill Mountain Guide suggested they call us. After we started working with Brainard Realty Steve told us, "At the recent Greene County Mixer on this past Thursday I was with Dick and Lois Jordan and they both thanked me for introducing you to them. They think you are the best (as do I) and were telling everyone at the mixer just how good you are." (We miss you Dick and Steve.)
The advertisement that started it all, featured in the Catskill Mountain Guide winter of 2017-2018.
Tri-Fold Brochure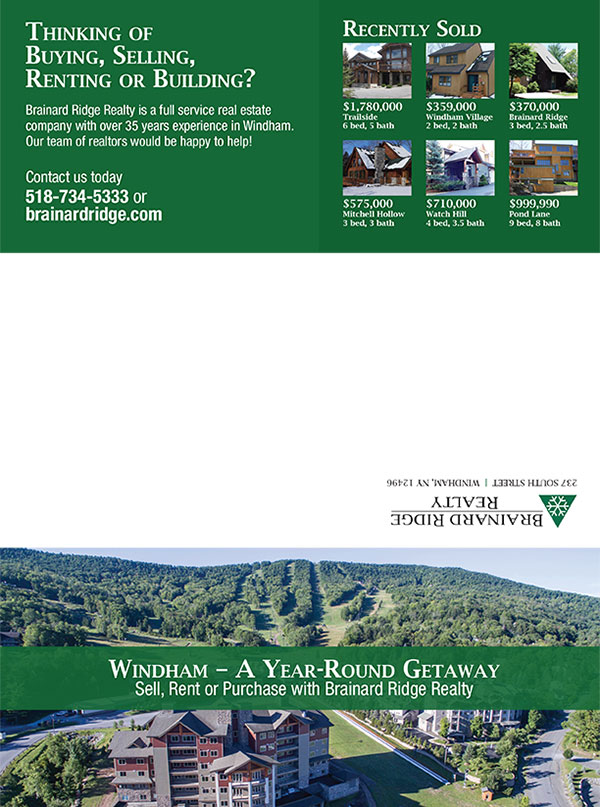 Front Cover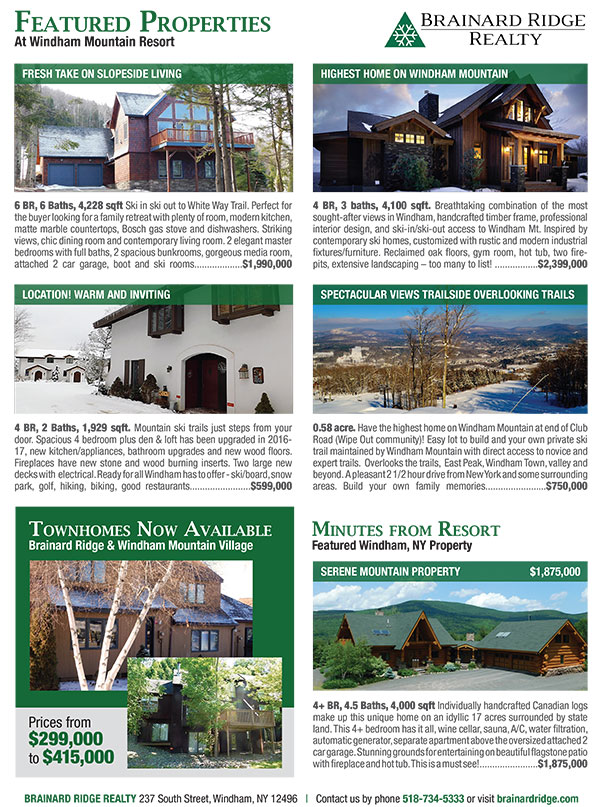 Inside Flyer
This elegant trifold brochure mailer showed a wide selection of properties available in the Windham area.
In the summer of 2018, we added Drone Videography to our services, featuring a gorgeous house with a mountain view.
Fall Email Campaign
Getting the season off to a great start with a Fall email campaign.

Free Consultation
Need advice?
Our team can help you hit your business, marketing or sales goals. Schedule a free marketing consultation to see how we can help your sales and marketing team.