Creating Successful Marketing Campaigns
When we begin working on a successful marketing campaign, the first step is to learn the strategic goals of your company, organization or government entity. We do this by asking a series of questions, such as …. Is the objective to raise awareness of an issue? Are you seeking to increase the visibility of your government organization? Is your company seeking to grow product sales or expand a service line? How much growth or market share do you need or want to obtain? Once we have a clear understating of the objective, when we can proceed to drafting the outline of a custom marketing strategy.
One of the questions we are often asked is "How much will it cost?". Successful campaigns can be created within a variety of budget parameters. The amount of the investment your entity will need to devote to raising awareness and attracting potential customers is directly tied to a few metrics. Is the campaign targeted to a local, regional or national audience? What is the age of your target audience? What are their interests, job titles, income and affiliations? Finally, we need to determine if your company plans to be passive, moderate or aggressive in your marketing efforts. Marketing campaigns are most effective when sustained consistently, with ongoing evaluation of results and campaign modifications throughout the lifetime of the campaign or effort.
At this point, we evaluate your current messaging and advertising efforts, review your products or services offerings and determine how both align with your strategic goals. If you already have marketing efforts in place, we do not always need to start from scratch. Our agency enjoys collaborating with other agencies and individuals, and besides your team may already be gaining successful results in certain areas of your advertising plan while needing help with other faucets of the campaign or messaging. At this point in the process, you will receive a comprehensive proposal that details a complete roll-out plan, that often includes specific details of collateral and campaigns that will most effectively align with your strategic goals.
Learn How You Can Create Successful Marketing Campaigns
Our Team members have written a number of blogs about specific parts of how we create successful marketing campaigns – from how to design an effective website to SEO techniques, as well as inbound marketing and branding strategies. The "Answers" section of our website houses all these articles, with these three being our most recent:
KathodeRay provides essential marketing support to a nationwide network of notable full-arch implant dentists.
Since becoming our client in late 2016, the Teeth Tomorrow® Network has grown to over 50 locations across the US - each owned by an Advanced Implant Dental practice in an exclusive territory.
KathodeRay leads the Teeth Tomorrow® Media Group, creating customized websites for each Member Practice and producing traditional and digital marketing materials specific to each territory.
We are the guardians of the National Brand, and all associated messaging - attracting new patients seeking a permanent solution to their missing and failing teeth.
Greene County partnered with KathodeRay to engage local consumers while attracting new businesses.
Our mission? To increase sales tax revenue. Sounds boring doesn't it? We didn't think so.
In 2008, our campaign started with an agenda to "Think BiG" by keeping your purchases in the County. There was also a feeling that our rural area "didn't have anything". We changed that by promoting over 1,000 local businesses to our residents, second homeowners and visitors.
In 2015, we added an Invest In Greene component, encouraging new entrepreneurs to "Do What You Do in a Place You'll Love" successfully attracting over 30 new businesses to date.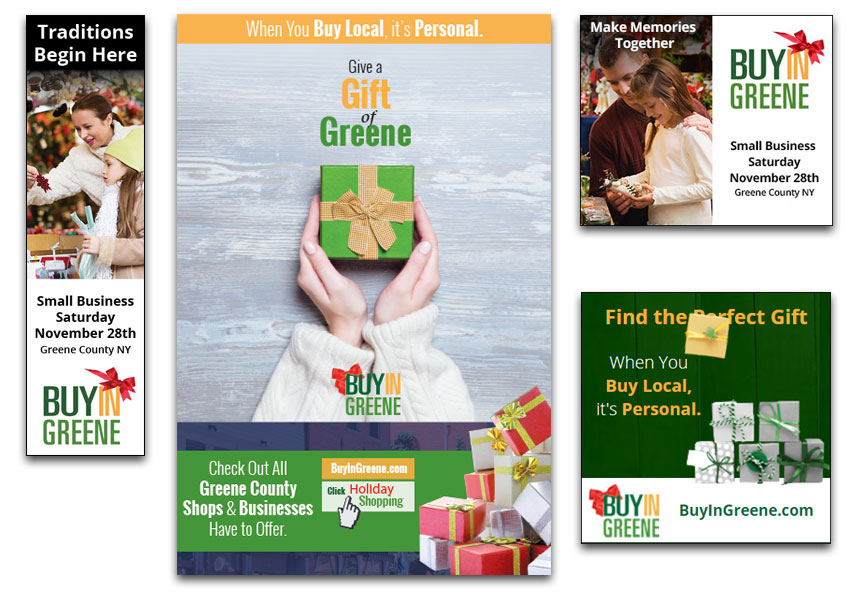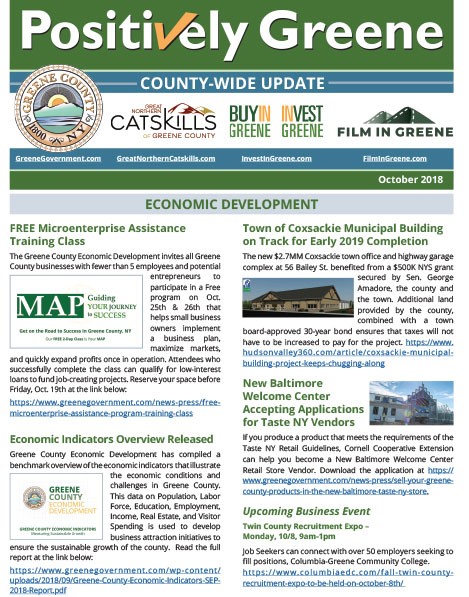 Kathleen fell in love with the Windham area years ago. Now we help her NYC peers Get away to Windham too.
Many of our clients find us through other professionals. Brainard Ridge was no exception. Our colleague Steve Friedman of the Catskill Mountain Guide suggested they call us.
Recently Steve said, "At the recent Greene County Mixer on this past Thursday I was with Dick and Lois Jordan and they both thanked me for introducing you to them. They think you are the best (as do I) and were telling everyone at the mixer just how good you are."

Helping companies find their perfect retail or office space for over 100 years.
The Kaufman Organization has been working with KathodeRay since 2001. It all started with a single poster design for their property management arm. From that one project, we formed a relationship that serves multiple departments and has lasted nearly two decades..
Today, KathodeRay supports their acquisition and leasing teams to attract tenants to their newly acquired and revitalized properties in New York City. We are essentially their marketing department - handling requests from many team members.
Bringing awareness and a path to recovery to those suffering from an addiction to Opioids.
Greener Pathways is a new organization that came to KathodeRay to engage families and individuals who are suffering from opioid addiction through a variety of programs.
Greene County has the third highest rate of opioid-related deaths in New York State, so our community-awareness messaging focuses on recognizing the signs - If you or someone you love suffers from addiction, help is just a call (or click) away at www.greenerpathways.org.