Columbia and Greene counties established a coalition to combat the stigma of addiction. As they formed, their workgroup wanted a distinctive logo and image. So, KathodeRay was brought in to create their non-profit coalition brand identity. In the design, we wanted to convey hope, stability, and a bright future.
Addiction is a complex disease that can be chronic. It affects people from all walks of life, at different times in their lives. And the road to recovery is usually a winding road and not a straight path. As you view the collateral on this page, we encourage you to keep that in mind.
Empowering First Responders
One way to reach people in need of help, is through first responders. People who suffer from addiction often hide their disease because of community stigma. This simple card clearly offers help in whatever stage a person may be in.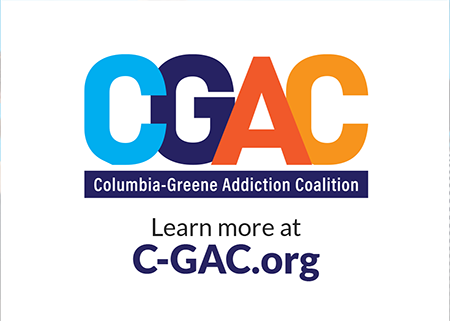 Community Outreach
CGAC Flyer
CGAC Brochure Front
CGAC Brochure Partally Open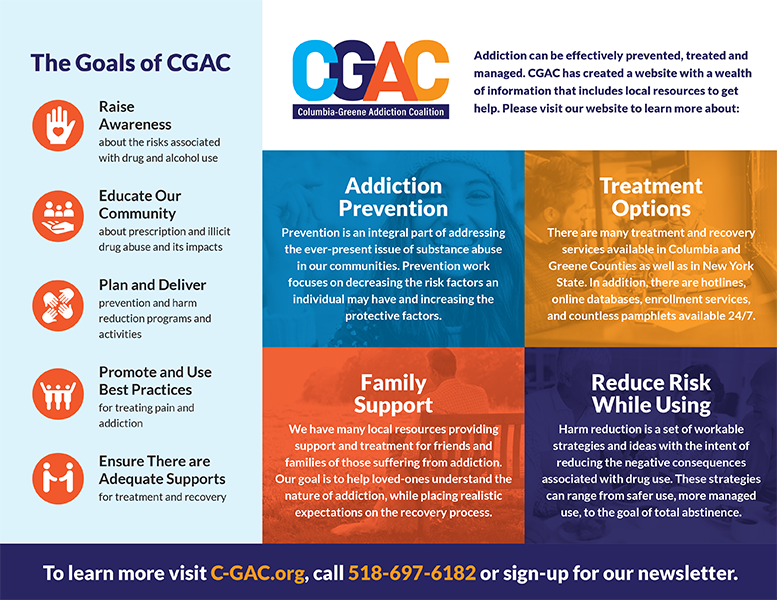 CGAC Brochure Inside
CGAC Brochure Back
Reducing stigma in communities, encourages people who are suffering from addiction to get help. One way to reduce stigma is to talk about addition openly.
To help the twin counties community understand C-GAC mission – a flyer and brochure were created that succinctly describes its mission and purpose.
Generating Awareness through Social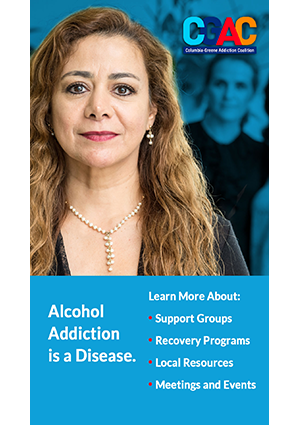 Alcohol Addiction is a Disease Social Ad 1
Alcohol Addiction is a Disease Social Ad 2
Alcohol Addiction is a Disease Social Ad 3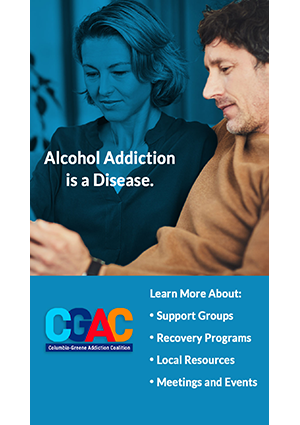 Alcohol Addiction is a Disease Social Ad 4
Free Consultation
Need advice?
Our team can help you hit your business, marketing or sales goals. Schedule a free marketing consultation to see how we can help your sales and marketing team.